Exclusive
Is Diana Roque Ellis The New Real Housewife Of Beverly Hills?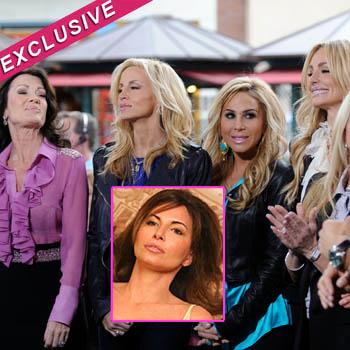 Article continues below advertisement
"They've been filming Diana for her promo shots for the show all over her house," the insider revealed.
"But obviously Bravo wants her to keep this news under wraps for a while because nothing has been officially announced yet regarding the cast for the upcoming season."
Diana is a San Francisco native who is an artist and specializes in painting large-scale allegorical images involving human form and faces, utilizing classical technique.
The insider tells RadarOnline.com that Diana, 53, has lived in Beverly Hills for 20 years was married to William H. Ellis, the owner of Farley's & Sathers Candy Company — the second largest privately owned candy manufacturer — who passed away in 2000 at the age of 76.
"Diana has been married many times but is still looking for her Prince Charming," the source said.
Do you think Diana would make a good addition to the Real Housewives of Beverly Hills cast? Leave your comments below…