Canada Catches On: Real Housewives Of Vancouver Premiering In April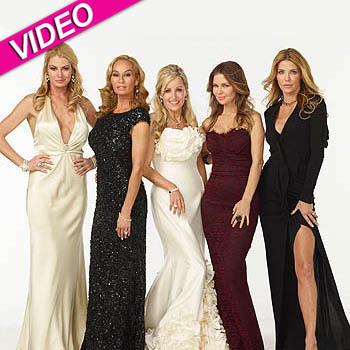 By Amber Goodhand - RadarOnline.com News Editor
Canada is jumping on the success of Bravo's Real Housewives franchise and five women from Vancouver will spotlight the drama of our neighbors to the north.
The Real Housewives of Vancouver premieres April 4 on the Slice network and is based off the popular Atlanta, Beverly Hills, New Jersey, New York, Miami and Orange County shows in the United States.
Meet Jody Claman, Reiko MacKenzie, Mary Zilba, Ronnie Seterdahl Negus, and Cristina Kiesel — the ladies of Vancouver — in the video below on RadarOnline.com.
Article continues below advertisement
"I'd never really seen the Real Housewives shows before, but I'd heard of them and I knew there was good and bad that comes along with them," Zilba, an American who has been living in Vancouver for several years, told Sun Media.
"I talked it over with my kids, and with my family back in Ohio. And they all thought I should try to see where it led."
Zilba, a top-40 Canadian pop artist, isn't the only one who will bringing some zip to the Canadian show — Kiesel says she is 29 years old and on her eighth marriage, whose primary source of income is two divorces.
Seterdahl Negus is a mother of five and coins herself as a "domestic goddess" slash "professional shopper" while Claman compares herself to Martha Stewart, "on acid."
"When you get five women in a room, and they did great casting for this, it doesn't really matter what walk of life you're from, or what nationality you are. Personalities clash. You get five women together, something is going to happen, the pots are going to be stirring," Zilba said. "And from what I've been told, this maybe is one of the most controversial Housewives of all."
Meet Canada's Housewives below and tell us what you think about them: