Exclusive
'Exhausted' Kourtney Kardashian & Scott Disick Pulling All Nighters With Their Cranky Baby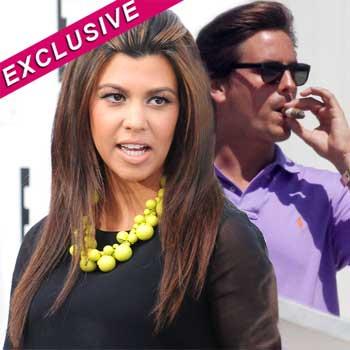 Article continues below advertisement
"Their first baby was really easy so they weren't prepared for this, she's been keeping them up all night crying so they have both been on edge.
"When Kourtney was pregnant she told friends that if Scott didn't clean up his ways she would rather be a single mom.
"But, he appears to have really stepped up to the plate, much to everyone's surprise. Kourtney and Scott are totally frazzled though, they have been losing a lot of sleep and that is stressful on any couple.