Exclusive
Kris Humphries Slams 'Publicity Hungry' Kim Kardashian: 'Is There Anything You Won't Do?'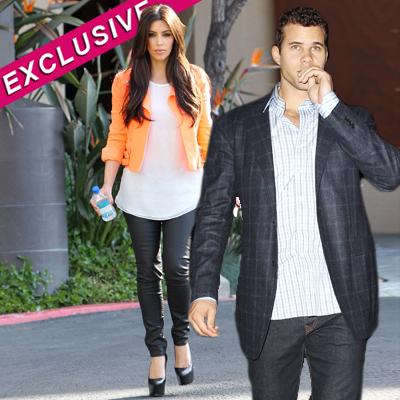 Radar Assistant Managing Editor
When Kim Kardashian proclaimed in unaired footage of Khloe & Lamar that she was going to become a politician and run to become mayor of Glendale, California, her soon-to-be-ex-husband, Kris Humphries told friends that there is nothing she won't do for publicity, RadarOnline.com is exclusively reporting.
As RadarOnline.com previously reported, Kardashian told her younger sister Khloe she'd like to make a run for mayor of Glendale, a Los Angeles-area suburb with a quarter of its residents sharing Kim's Armenian background.
Article continues below advertisement
"I decided…I'm gonna run for the mayor of Glendale…but it's gonna be in like five years," she told Khloe while visiting her in Dallas. So mark your calendars for 2017!," Kim proclaimed.
"Kris was told about Kim's plans to become mayor of Glendale as it was making news yesterday," a source close to the NBA star tells RadarOnline.com exclusively. "He doesn't watch any of the Kardashian reality shows on E!, but he is telling his friends that he isn't surprised that Kim said that because he feels there isn't anything she wouldn't do as she is so publicity hungry. It's just ridiculous and sad to him that Kim is so fixated on fame and celebrity. There is no way that Kim would ever move to Glendale though, she complained whenever she had to stay at Kris' condominium in Hoboken, New Jersey. Kim said that Hoboken wasn't exciting enough for her."
Kim did say she'd have to buy a house in the city to establish residency, and that her confidante Noelle Keshishian would help administer her campaign. 
"You have to have full residency in Glendale…so I have to buy a house there. Noelle and I are looking into all the requirements,"  Kim said of the demographic slam dunk.
"It's Armenian town."
However, there is a problem with Kardashian's plan, she would have to be elected to the Glendale City Council first, and then her fellow council members would have to vote for her to become mayor for a one year term.