Khloe Kardashian Snaps At Kim During Pregnancy Chat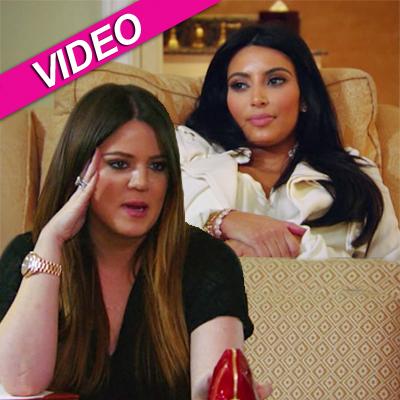 It's no secret Khloe Kardashian has been yearning to get pregnant with hubby Lamar Odom, and on Sunday's episode of Khloe & Lamar, the touchy subject was confronted head on as she and her NBA hubby envied sister Kourtney and partner Scott Disick as they became pregnant with her second child.
"I was like, damn, I wish it could be me, but just for a split second," Lamar said in the clip on RadarOnline.com. "Damn, they get to have another baby and I don't."
Article continues below advertisement
And fireworks between Kim and Khloe went off, after Kim floated the idea of in-vitro fertilization.
"I do want to have a baby!" Khloe said. "Being proactive with it is one thing…if it's meant to be, if it's meant to be. Maybe when I'm away from all of you stressing me out a baby will come.
"Everyone gives me s**t about not being pregnant -- stress makes people not get pregnant."
Khloe later made her mea culpas to her older sister as they took in a Dallas Mavericks game Lamar was playing in.