Kim Kardashian Wears Miniskirt To Easter Service With Her Family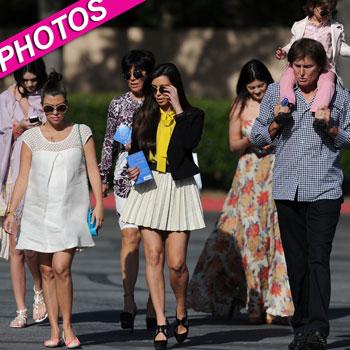 Kim Kardashian got into one of her cutest white miniskirts and joined her family for Easter services Sunday morning.
Kim, minus new boyfriend Kanye West was with mom and stepdad Kris and Bruce Jenner, pregnant sister Kourtney and her son Mason, and half-sisters Kendall and Kylie Jenner.
Before leaving for the religious celebration, Kim tweeted, "Happy Easter! Up early today, heading to church with the family, then brunch. Can't wait to see my grandma MJ!"
Article continues below advertisement