Due Any Day, Pregnant Kourtney Kardashian Takes Son Mason To The Movies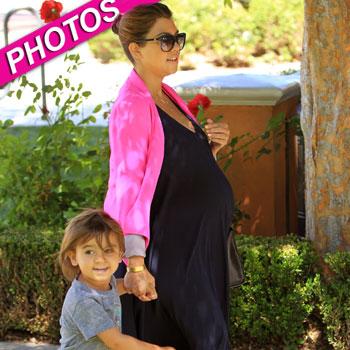 Still pregnant but with only days to go until her reported due date, Kourtney Kardashian took her son Mason to the movies on Saturday.
They were joined by a friend of Kourtney's and her kids, who sometimes took little Mason by the hand as they walked through the shopping plaza towards the music theater.
Even with her delivery date looming ever closer, Kourtney doesn't seem to be slowing down. She's out with two-year-old Mason every day, and took part in her family's sit-down with Oprah Winfrey for a special two-part Oprah's Next Chapter on OWN.
Article continues below advertisement