Jim Bellino Hints Wife Alexis Not Returning To 'Real Housewives Of Orange County'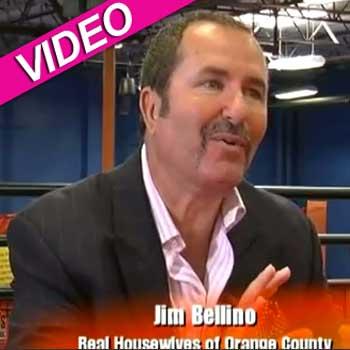 He's just quit the show himself now Jim Bellino has hinted that his wife Alexis might not be returning for the eighth season of The Real Housewives of Orange County either.
In an interview with What's Up Orange County host Scott D. Stewart, Jim lifted the lid on his wife's plans for the show and says it could be the last viewers see of her.
"They have already contacted Alexis to talk to her," he said of Bravo's hopes to sign her up. "Frankly I don't know what she'll do. I don't know that she'll come back."
Article continues below advertisement
In an exclusive interview with RadarOnline.com Alexis, 35, has previously expressed her dislike for her co-star Tamra Barney and her sidekicks comparing them to "mean girls in high school."
But whatever decision she makes Jim says it's hers and denies allegations that he's a controlling husband.
"It's obvious to everyone who knows us that I don't wear the pants," he claimed, saying he never wanted her to do the reality show but she did anyway.
"Alexis will do the show if she wants to do the show and I'll build trampoline parks if I want to build trampoline parks."