The Life Of A Legend: Remembering Amy Winehouse One Year After She Died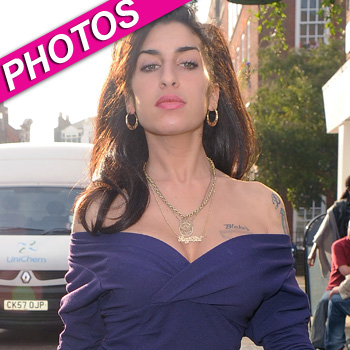 By Leah Ornstein - RadarOnline.com Features Editor
A year after her untimely death, Amy Winehouse's legend is still alive.
The soulful singer, who passed away on July 23, 2011 at the age of 27, left behind a musical legacy never to be forgotten. RadarOnline.com is honoring the late star on the year anniversary of her death with photos of her short but sweet life.
Born on September 14, 1983 to Mitch and Janis Winehouse, Amy was exposed to jazz music at a young age, as her uncles were professional jazz musicians. At the age of 9, she enrolled in the Susi Earnshaw Theatre School to pursue an education in music and started performing with her friends.
Article continues below advertisement
In her teens, Amy started writing her own songs and performing in nightclubs, and was finally signed by Simon Fuller in 2002 with her debut album, Frank, released the next year.
Though the album put Winehouse on the map, it was her follow-up, Back to Black, which produced such hits as Rehab and You Know I'm No Good, which turned Winehouse into an international icon.
During her brief but monumental career, Winehouse's controversial personal life, including her ill-fated marriage to Blake Fielder-Civil, substance abuse problems and her assault-related arrests, attracted much media attention.