Accused Porn Star Cannibal Killer Arrested In Berlin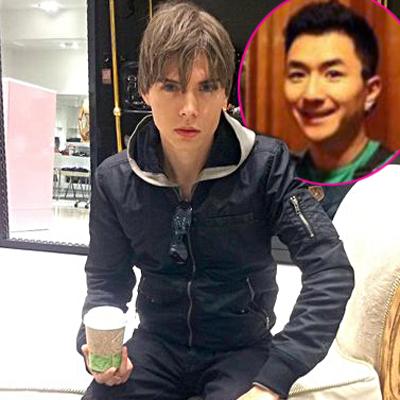 Luka Rocco Magnotta, a Canadian man accused of killing his boyfriend and putting parts of the body in suitcases distributed throughout Canada, was arrested in Berlin Monday.
Magnotta, a 29-year-old former porn actor, was taken into custody by authorities in Germany in connection with the death of his ex boyfriend, 33-year-old Chinese national Jun Lin.
Magnotta reportedly ate some of Lin's body parts, stuffed others into a suitcase, and sent a hand and a foot to Canadian Prime Minister Stephen Harper.
Article continues below advertisement
Miami Cannibal Was Under Voodoo Curse Says Girlfriend
After Magnotta was spotted in Paris, France, a raid by police there revealed he'd already moved onto his next destination.
Magnotta is one of many involved in eerie cannibal-related incidents in recent weeks, a macabre list that also includes Rudy Eugene's brutal attack on transient Ronald Poppo in Florida; and Joppa, Maryland student Alexander Kinyua, who reportedly killed roommate Kujoe Bonsafo Agyei-Kodie prior to eating his heart and brains.
Homeless Face-Eating Victim In Line For Over $100,000 Reconstructive Surgery Paid For By The County