Victim Of Cannibal Attack Will Need Multiple Operations, Psychological Care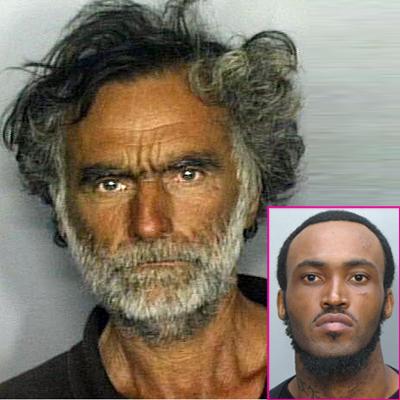 The victim of the horrifying cannibal attack in Miami, Florida Saturday faces a long, painful and dangerous road to recovery, experts said Thursday in assessing the 65-year-old homeless man's quality of life following his fateful encounter with attacker Rudy Eugene. Experts say not only will Ronald Poppo be permanently disfigured, he's at serious risk of infection from the germs he might have been prone to during the savage attack. Poppo was last known to be in critical condition.
Article continues below advertisement
"The human mouth," University of Miami's Dr. Seth Thaller told the AP, "is basically filthy."
Poppo, experts say, will have to have his face surgically rebuilt in stages involving skin grafts incorporating his own flesh, cadaver skin or synthetic skin.
Poppo will also need extensive psychological care to guide him through the traumatic time and decision-making process moving forward.
"I think the patient has to be able to cope with the injury and the trauma and needs to figure out what has happened," Boston-based Dr. Bohdan Pomahac, who operated on Chimp attack victim Charla Nash, told the AP. "It often takes them weeks to understand what has happened."
As RadarOnline.com previously reported, the 31-year-old Eugene was found lying naked on top of Poppo, eating his face in a gruesome Silence of the Lambs-style rampage, before a Miami police officer shot and killed him.
Sgt. Armando Aguilar said Poppo's "face was eaten down to his goatee … the forehead was just bone -- no nose, no mouth."
Officials said they suspect that Eugene was under the influence of a potent synthetic drug called "bath salts" that's known to trigger violent behavior.