Gruesome Face-Eating Crime Victim Identified, Remains In Critical Condition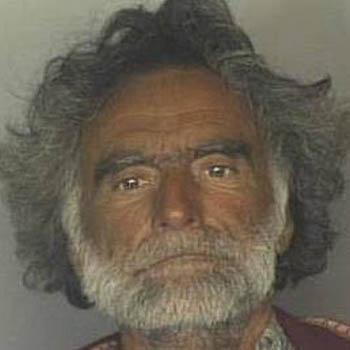 By Debbie Emery - RadarOnline.com Reporter
The homeless man who literally had his face eaten off in a drug-fueled attack in Miami, Florida, on Saturday has been identified as 65-year-old Ronald Poppo.
Poppo remained in critical condition and barely recognizable on Tuesday recovering from his horrific injuries at the Jackson Memorial Hospital's Ryder Trauma Center, just blocks from where he was attacked by 31-year-old Rudy Eugene in broad daylight on the downtown off-ramp of Miami's busy MacArthur Causeway, reported CBS.
Article continues below advertisement
As RadarOnline.com previously reported the two men were found lying naked with Eugene chewing on Poppo's face in a Silence of the Lambs style rampage. Eyewitness Larry Vega flagged down a passing police man who shot and killed the crazed attacker when he didn't respond to demands that he dismount his victim.
"The guy just stood his head up like that with a piece of flesh in his mouth and growled," explained Vega, who admitted he was traumatized by the grisly sight calling it: "One of the most gruesome things I have ever seen in my life in person."
While little is known about Poppo, arrest records for petty crimes show that he has been in the Miami-Dade area on-and-off since 1978, but he is also thought to have lived in New Orleans and New York City at some point. His family have not yet been contacted by hospital officials, who say that if he survives he will do so without much of his face.
Eugene is thought to have been under the influence of a new designer drug called "bath salts" when he turned into a crazed cannibal, and former friends revealed their shock at his abhorrent attack.
Article continues below advertisement
"This type of behavior is very unexpected," Cassandra Metayer, who went to middle and high school with Rudy and whose cousin was once married to him, told the Miami Herald. "He was a good person, a true friend. He was a nice, outgoing ready-to-help-anybody kind of guy. I'm not just saying that; he really was that person."
RELATED STORIES:
Cops Investigating Gruesome & Horrifying Face Eating Victim Crime Scene Photos Leak