Man Arrested For Being Under The Influence With Parrot And Zebra In His Truck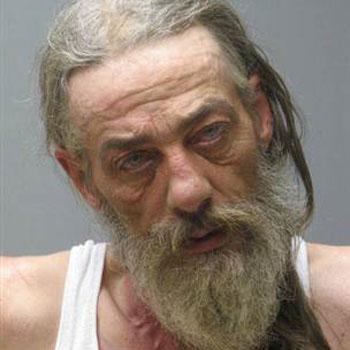 It reads like the start of a very bad pun… a man walks into a bar with a zebra and a parrot … but the incident was far from a laughing matter for all those involved!
Jerald Reiter, 55, was arrested for operating a vehicle while under the influence, after police were called to a bar and discovered the inebriated Iowa man, his girlfriend and the two animals stuffed inside his truck and trying to exit the parking lot.
Article continues below advertisement
Both Reiter and his girlfriend, Vickey Teeters, deny any wrongdoing, insisting the 55-year-old had no intention of driving his "family" home.
"He was standing outside of his vehicle," Teeters insisted to KCRG.com. "He was getting ready to switch drivers."
However, police claim Reiter had actually started driving away from the parking lot and he was arrested, charged and kept in jail over night.
"These are our kids," Teeters told KCRG.com, explaining why the zebra and parrot were out with them, going on to say that they had planned on taking "the kids" into the bar with them but were not allowed as food was being served that night.