Matthew Fox Charged In DUI Arrest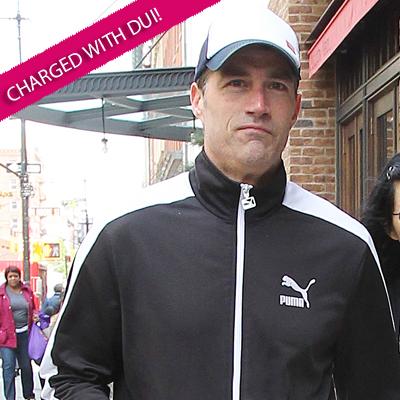 Actor Matthew Fox has been formally charged in connection with his driving drunk arrest last week, RadarOnline.com is reporting.
The Lost star was charged Wednesday with two misdemeanors, driving under the influence and driving without a license, according to authorities.
Fox , 45, was taken into custody by police in Bend, Oregon, at 3:23 a.m. on May 1 on suspicion of driving under the influence while heading to a fast food restaurant for a late night snack. He was originally pulled over by police for failing to drive within a lane and failing to use his turn signal.
Article continues below advertisement
Fox was taken into custody at the Deschutes County Adult Jail, but released later that day. He's scheduled to appear in court June 7 to enter his plea.
It is the second time that the married father-of-two has ended up behind bars in the past year.
As RadarOnline.com previously reported, Fox was taken into custody in Cleveland, Ohio, last August following an altercation with the female driver of a party bus who claims he drunkenly climbed aboard and assaulted her.