Exclusive
Homeless Face-Eating Victim In Line For Over $100,000 Reconstructive Surgery Paid For By The County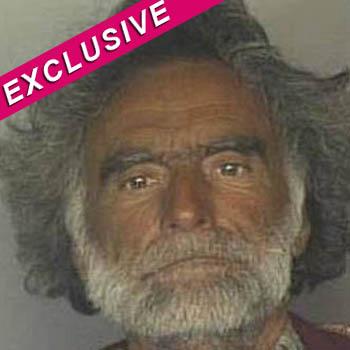 Article continues below advertisement
As previously reported, Rudy Eugene, 31, was found sprawled naked on the 65-year-old homeless man eating his face in a gruesome Silence of the Lambs style rampage as traffic rolled by on Miami's busy MacArthur Causeway.
Eugene was shot dead by police at the scene and Poppo is currently being treated at the Jackson Memorial Hospital's Ryder Trauma Center, while hospital staff have so far unsuccessfully attempted to contact his family.
While the graphic nature of his injuries are certainly unique, Dr. Salzhauer explained that he has dealt with many facial reconstructions before, usually when someone has been shot in the face with a gun or veterans returning back from war.
"Those injuries usually involve some bony damage, but the fact that Eugene chewed off his skin is interesting as it is less damage to the bone but it is still very extensive," he explained.
Article continues below advertisement
"It looks like his eyes are gone – or at least one is totally missing - so the orbits need to be reconstructed by an ophthalmologist. The most challenging aspect of the surgery will be his nose, which seems to also have been eaten off."
Dr. Salzhauer has not been approached to perform any surgery on Poppo as of now, but revealed that if he is he will recommend transplanting forearm skin onto his nose (instead of from the forehead, as that too was eaten). "I would then reattach it to the arteries and veins on the face."
If he requires more extensive reconstructive surgery, Poppo might even be eligible for a full face transplant if he is healthy enough to survive it, explained the doctor. "It's very exciting and cutting edge. It would mean taking an entire face from a cadaver, assuming they were a match, and he would get a new nose, eyelids, forehead and cheeks."
While many people struggle to pay for the smallest of medical bills, Poppo is fortunate enough to live in Dade County, Florida, which has a public health trust that will cover all the costs of his health care and surgery, even if it runs to six figures.
Article continues below advertisement
"The county pays for those who can't pay for themselves, so he fits the bill because he is homeless," explained Dr. Salzhauer, adding that he would happily be part of the team of doctors performing the groundbreaking procedure.
"It will require an ophthalmologist, a cranial facial surgeon, a micros-surgeon and plastic surgeons. It is like something ripped from a TV plot – it would be like the Manhattan project to rebuild him."
Surveillance footage released by the Miami Herald on Wednesday revealed that Eugene's attack on Poppo lasted an agonizing 18 minutes before police appeared on the scene and officer Jose Rivera shot him dead as he growled savagely when ordered to dismount his victim.
Described as a "zombie" from the Walking Dead by one eye witness, the naked attacker accosted the homeless man as he was dozing in the shade at around 2 p.m. on Saturday, then proceeded to viciously punch him, strip off his pants and then began gnawing on his face.
Article continues below advertisement
Police have compiled a timeline leading up to the grisly crime - the weekend began in a seemingly normal manner for Eugene, who spent Friday night with a girlfriend in Miami Gardens, then drove to South Beach Saturday morning to check out the Memorial Day festivities where he was unable to start his car to make a return trip, reported the Herald. Abandoning his purple sedan, which was later towed, he began making the long, hot walk along the causeway while stripping off and leaving his clothes strewn down the sidewalk.
Investigators suspect that he was on a potent synthetic drug called "bath salts" that have reportedly caused violent behavior, but nothing as obscene as cannibalism before.
"A key issue is that nobody ever knows what's in them. They can be something mild one week, something very strong the next week," explained Jim Hall, director of Nova Southeastern University's Center for the Study and Prevention of Substance Abuse. Toxicology tests of Eugene's blood will likely take several weeks.