Rihanna Gets New Tattoo: A Falcon On Her Ankle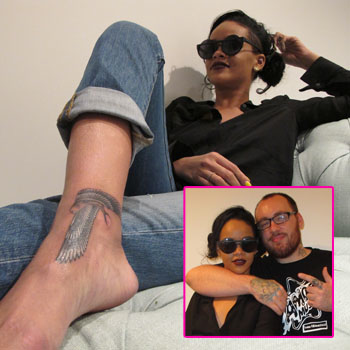 While the world is still abuzz over how R&B superstars Drake and Chris Brown fought over her, Rihanna got a new tattoo -- her 16th, overall -- of a gun-shaped Egyptian Falcon in New York City from her longtime ink man, Bang Bang.
On Saturday, the Umbrella singer, 24, wrote on Instagram, "Falcon: a light that shines in the darkness! Never close their eyes during sleep," with a pic of her new ankle art.
Article continues below advertisement