Exclusive
Kim Kardashian's Ex Boyfriend Reggie Bush Could Be Dragged Into Kris Humphries Divorce Proceedings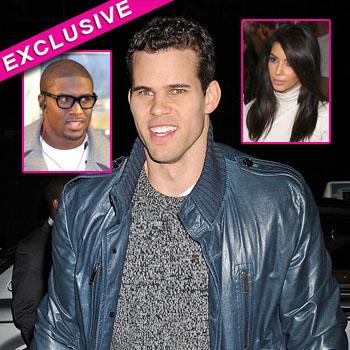 Article continues below advertisement
As RadarOnline.com previously reported, Kardashian's legal team has formally subpoenaed Kris' ex-flame, Myla Sinanaj, to dish about her relationship with the NBA star.
Humphries accused the New York City hotel worker of attempting to extort him for millions of dollars because she allegedly threatened to go public with intimate details of their relationship. Myla's pit-bull attorney, Joe Tacopina, previously told us that there is absolutely no evidence that she ever asked Humphries for any money.
Humphries' attorneys will issue a subpoena for Kim Kardashian's boyfriend, Kanye West, to be deposed. The gloves are now off because Kim is dragging Humphries ex-flame into the divorce, and for a very long time Kris' lawyers wanted to go after the men in Kim's life, but he didn't want to put her personal life under scrutiny--however, the New Jersey Nets b-baller has given the green light to his lawyers. "There were reports late last year that Kim was considering getting back together with Reggie, and his lawyers would like to know what she said to him about the divorce, and her decision to file for divorce," the source said.
Article continues below advertisement
"Kris isn't intimidated or threatened by Kim and her lawyers. He isn't thrilled that Myla will be deposed, but he has nothing to hide. If Kim wants to go down this road, he has no choice but to do the same thing. Again, this ISN'T about money, it's about getting the truth out, it's all Kris has wanted since he filed his divorce response."
Meanwhile, Kim and Kris' upcoming depositions won't be filmed.
The E! reality starlet's deposition will take place in Los Angeles at her lawyer Laura Wasser's office, while Humphries' will be conducted in Minnesota, and both are scheduled to take place in the next several weeks.
Once the depositions take place a trial date will likely be scheduled for later this year.
A rep for Humphries had no comment.
RELATED STORIES:
Kim Kardashian: Mom Kris Jenner Put Me On Birth Control At 14