Exclusive
Jenny McCarthy Slamming Jim Carrey Because She's Desperate For Attention, Says Source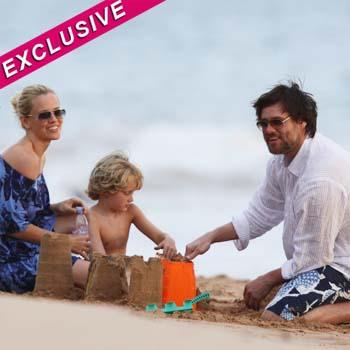 Article continues below advertisement
The former Playboy model told Howard Stern Monday that she's "tried to ask Jim numerous times to see Evan, because my son still asks," and said Evan tells her he misses Carrey "almost weekly."
Jenny also said that her son is in therapy dealing with his hurt feelings. I haven't reached out directly," she said about asking Carrey to meet with her son. "I think that sometimes people need to take a real break from each other," she explained. "But I still love him. I think you can love people from a distance and respect him. But as a mother, you just hope when you have a relationship with someone it has nothing to do with the child when you break up."
"I will always do what I believe is in the best interest of Evan's well being," Carrey said in a statement Wednesday.
Jim, who is a father himself, continued his response to her claims, seeming to slam Jenny in return.
"It's unfortunate that Evan's privacy is not being considered. I love Evan very much and will miss him always," he said.
Jenny is the host of a new dating show, Love in the Wild, and has been dating Chicago Bears linebacker Brian Urlacher.