Jenny McCarthy Can't Find Love In L.A., 'The Guys Are Like Chicks'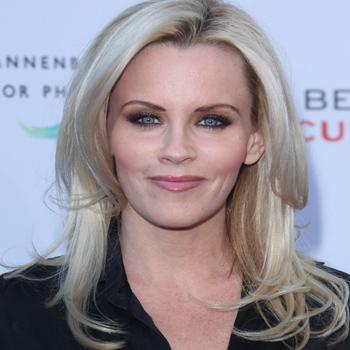 Article continues below advertisement
Which you would think is a reasonable enough demand to fulfill, but not, according to McCarthy, in her hometown of L.A.
"I mean, I don't know. It's so hard out here in L.A.. The guys are like chicks out here," she said. "There's no real guy guys, so maybe importing from somewhere will be smart. Anyone not from L.A. I think."
After splitting from Carrey, McCarthy dated Jason Toohey, on and off until recently. The couple was last spotted together holding hands on the beach in Malibu, back in September.
Meanwhile, perhaps as a way to distract her from her singledom, McCarthy is preparing to launch a new book, which will be her ninth.
"I'm always really real and raw in my books and this one…I'm almost too much, like I'm afraid for my mom to read it," she told Hollyscoop. "It's called Sinner, so it goes through the chronological events of my youth until now of all the not so good things that I've gone through. But it's funny, it still kind of fits with the theme of the other books."