Jim Carrey's Daughter Jane Eliminated From American Idol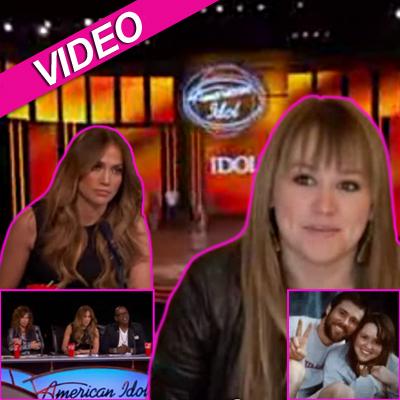 Jim Carrey's daughter Jane was knocked off American Idol Wednesday night, which ironically marked the beginning of Hollywood week.
Jane -- who in a pre-taped video story said that it's difficult growing up in the "huge shadow" of her A-list dad -- delivered a spirited version of Creedence Clearwater Revival's Looking Out My Back Door, but it was not enough to compel judges Jennifer Lopez, Steven Tyler and Randy Jackson to advance her in the competition. 
Article continues below advertisement
It might have been particularly tough for J.Lo, who goes back more than 20 years with Jim Carrey from their time on the Fox variety show, In Living Color. (She was a Fly Girl dancer and he was a sketch actor.)
"I freaked out when I was there, so I was really, really shaky and I know I can do way better than that," the 24-year-old said, sobbing, after she was ousted. "And so I'm really disappointed with myself."
Following the defeat, she said her dad was comforting, telling her, "I've been said 'No' to a bunch of times."
Jane added, "And it worked out well for him in the end, so hopefully I have a shot."
Jane, who has an infant son named Jackson Riley Santana, initially impressed the judges last month with her rendition of Bonnie Raitt's Something to Talk About, getting the ticket to Hollywood.
Fun fact: Jim wasn't kidding when he told his daughter about hearing the word 'No': He was considered to play the lead role in 1986's Ferris Bueller's Day Off, but lost out on it to Matthew Broderick, his co-star in 1996's The Cable Guy. Other young actors who were considered for "Ferris" include Johnny Depp, Rob Lowe, John Cusack, Tom Cruise, Michael J. Fox, and Robert Downey, Jr.