Exclusive
Hunger Games Star Alexander Ludwig Questioned By Cops About Underage Drinking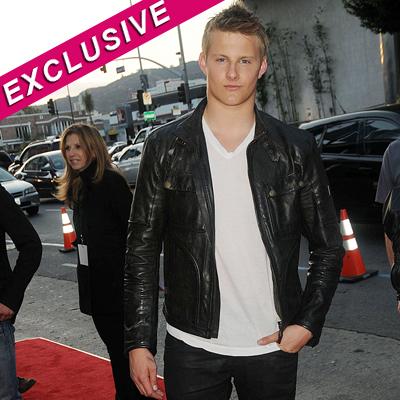 Hunger Games teen star Alexander Ludwig 19, had a run in with the police at Los Angeles International Airport on Friday and RadarOnline.com has the exclusive details of what went down.
The underage actor - whose visit to a bar in April reportedly launched a police investigation - was cornered by several cops in the Virgin America baggage claim area where he was questioned by the authorities regarding an incident.
Article continues below advertisement
And one passenger exclusively told RadarOnline.com that Ludwig - who played Cato in the hit movie - was acting very strangely.
"He was yelling very loudly including profane language," the eyewitness tells RadarOnline.com. "He yelled at the cops that yes, he did have a fake ID and yes he is underage and no he wouldn't lie to cops.
"He was detained for at least fifteen minutes and several cops arrived later on, too. He was making a big scene and was certainly attracting a lot of attention to himself."
MORE ON:
Celebrity Justice
Wearing a blue plaid shirt and dark trousers Ludwig appeared to be handcuffed as he sat on an airport chair while being questioned by police.
Fortunately for the young star the issue was ironed out without further incident and after a long discussion he was spotted thanking the police for letting him off the hook.
Another source exclusively tells RadarOnline.com it was all a misunderstanding.
"It was thought Alexander was with a woman on the plane who was drinking and became unruly. Once they realized they had the wrong assumption, it was over. No incident."