Exclusive
Pizza Delivery Guy Gets Pulled Over With Pot & Gun In Car On D.U.I Reality Show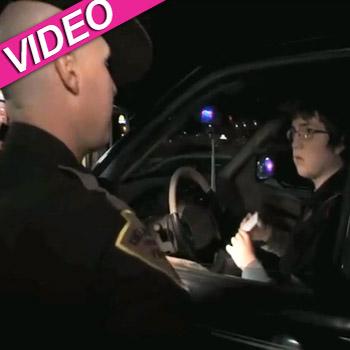 By Alexis Tereszcuk - RadarOnline.com Entertainment Editor
It isn't a joke, but there is a real show where the pizza delivery guy gets pulled over for speeding and admits he smoked pot right before work.
In this exclusive sneak peek of the hit TLC show D.U.I. obtained by RadarOnline.com Trooper Russell Callicoat pulls over pizza delivery driver Paul Coleman only to find marijuana and even a gun in the car.
"I'm not gonna lie, I smoke it," Paul tells the cop when asked if he does drugs, and even admits he did it right before driving.
Article continues below advertisement
"I smoked a pinch-hit at my house before I left for work."
When the cop finds a marijuana pipe Paul takes a page out of the Lindsay Lohan defense book, saying "It's not mine. It's one of my friends."
The trooper doesn't buy it though and Paul enters the system and begins the arduous process that follows a D.U.I. arrest, all captured on the hit reality show.
D.U.I. returns with all-new episodes on June 28 at 10 p.m. on TLC.