Game of Thrones Producers, HBO Sorry For 'Beheading' George W. Bush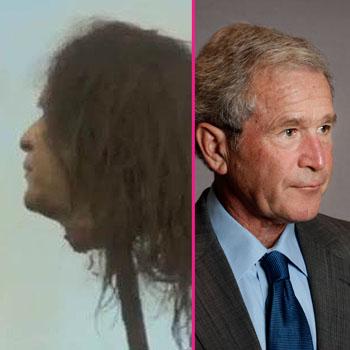 HBO's Game of Thrones is at the center of controversy Thursday, as both the network and the show's creators David Benioff and D.B. Weiss are apologizing for bringing attention to a scene depicting a decapitated head that closely resembles former President George W. Bush.
The coincidence was alluded to during the audio commentary of the show's season one DVD collection, and according to HBO, the comments will be omitted from further issues of the DVD set.
Article continues below advertisement
HBO said in a statement: "We were deeply dismayed to see this and find it unacceptable, disrespectful and in very bad taste. We made this clear to the executive producers of the series who apologized immediately for this inadvertent careless mistake."
Benioff and Weiss issued a statement in an attempt to explain the fiasco.
"What happened was this: we use a lot of prosthetic body parts on the show: heads, arms, etc. We can't afford to have these all made from scratch, especially in scenes where we need a lot of them, so we rent them in bulk," Benioff and Weiss said. "After the scene was already shot, someone pointed out that one of the heads looked like George W. Bush.
MORE ON:
hollywood happenings