Forest Boy? More Like Flimflam Man, Police Say, After Stepmother IDs Him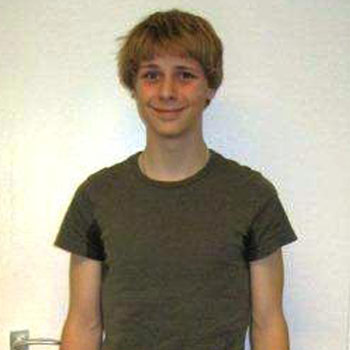 The Forest Boy is a fraud.
Authorities in Berlin Friday said the boy's name is Robin van Helsum, and he's a 20-year-old Dutchman from the city of Hengelo in the eastern Netherlands.
Van Helsum was identified by his stepmother, officials said, just days after they put out an image of the elusive boy.
"We are 100 percent certain that he is this 20-year-old boy, because his stepmother positively identified him," authorities told the newspaper, Die Welt. "We have made contact with his family and friends. A photo where you could see him with a chain round his neck showing his name provided the proof.
Article continues below advertisement
"We are very glad that he has been found."
The boy doesn't seem to have mental issues to explain the hoax, which lasted nine months, officials told ABC News Friday.
A Berlin police spokesman told Die Welt, "This is no joke anymore: He made right fools of us. The costs could come down to him."
As RadarOnline.com previously reported, van Helsum famously sprouted up at Berlin City Hall September 5, 2011, reportedly telling officials: "I'm alone in the world. I don't know who I am. Please help me."
The blond-haired, blue-eyed van Helsum said he'd come from the Czechoslovakian side of the Ore mountains after camping out there for five years with his recently-deceased father, who took him to live there following the auto accident death of his mother Doreen when he was 12. After his father's death, he claims he began his trek toward civilization.
The Black Market Baby — First Photo Released
Van Helsum, who says he was born June 20, 1994, is currently in the care of social services in Germany, and will speak with investigators in further detail Friday.