Forest Boy Agrees To DNA Test In Bid To Locate Relatives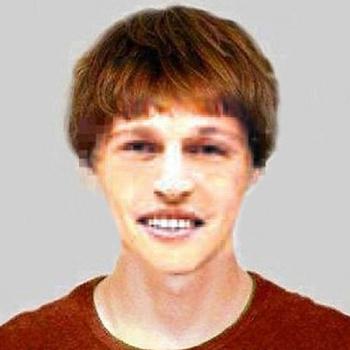 Justin Bieber's not the only 17-year-old donating DNA to settle a worldwide controversy.
The Forest Boy, who answers to the name "Ray" and claims he spent five years living in the Czechoslovakian wilderness, will give his DNA to officials in Germany in a bid to locate his relatives, Mirror UK reported.
It's a change of pace for the teen, who initially refused to supply a DNA sample after a Swiss couple stepped forward and told officials they were his grandparents.
Article continues below advertisement
The boy's decision comes about some 12 weeks after he sprouted up at Berlin City Hall September 5, when he reportedly told officials: "I'm alone in the world. I don't know who I am. Please help me."
The brown-haired, blue-eyed lad told officials he'd come from the Czechoslovakian side of the Ore mountains after camping out there for five years with his recently-deceased father, who took him to live there following the auto accident death of his mother Doreen. After his father's death, he said began his trek toward civilization.
He's been in the care of social workers ever since.
As we previously reported, German police have become increasingly skeptical of the boy's claims, citing numerous inconsistencies regarding the Forest Boy:
* There are no records in any of Germany's 16 states for an auto accident involving a person named Doreen, nor have they found a grave where he said he buried his father;
* A tent he'd brought to Berlin City Hall had none of the wear and tear it would have if he'd been camping out for five years, as he'd claimed;
Article continues below advertisement
* Doctors said the boy -- who refused to give any details about his identity, aside from his name and birthday, saying he has no memory -- showed no signs of amnesia or mental problems;
* The boy declined to pose for a picture for Interpol during an earlier attempt trying to track down his next-of-kin.
We'll keep you updated on this story as new details emerge.
RELATED STORIES:
Forest Fraud? German Police Say Boy Never Lived In The Woods