Ellen DeGeneres And Portia De Rossi Take Romantic Vaca In Italy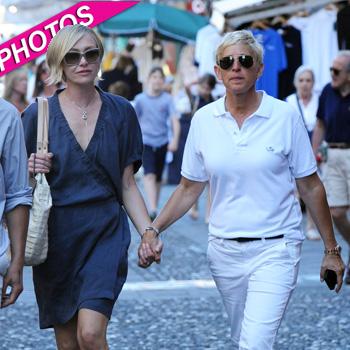 Ellen DeGeneres and Portia De Rossi will reach their four-year wedding anniversary in August but they have taken an early romantic trip to Italy to celebrate their love.
The couple was seen strolling hand in hand in Portofino while sight-seeing before stopping off for lunch, and RadarOnline.com has the pictures.
Being a multi-millionaire media mogul obviously has its perks and Ellen clearly enjoyed the view when Portia later stripped off into her bikini to sunbathe while they relaxed on a luxurious yacht.
Article continues below advertisement