It's Official! Debra Messing Files For Divorce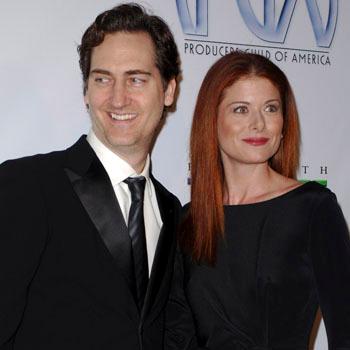 Debra Messing is officially moving on!
After announcing their split six months ago, the actress has filed for divorce from her husband of 12 years-- Daniel Zelman, but she's not back on the market, as she's already taken.
The Smash actress has been dating Will Chase, her costar who is also in the middle of a divorce. Ironically, their characters on the hit show have also been having an affair and their spouses leave them once they find out.
Article continues below advertisement
In addition to leaving her long-term partner, the 43-year-old TV star is taking another dig by asking for spousal and child support, despite staring on Will and Grace -- one of the most successful television shows ever.
As RadarOnline.com previously reported, Messing, who married Zelman in September 2000, recently said in an interview she's "okay with people being unhappy with me."
According to court documents which were filed Tuesday, the red-headed beauty is seeking joint custody of their son, 8, and has hired high-profile attorney Neal Hersh, whose clients have included Camille Grammer, Melissa Etheridge and Halle Berry.