Exclusive
Casey Anthony Won't Be Doing Any Interviews Until After Civil Trial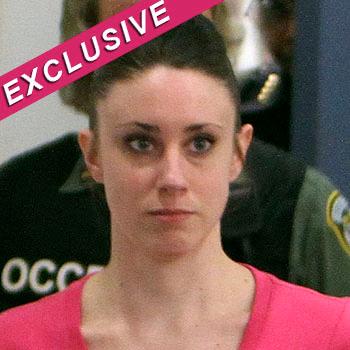 By Jen Heger - RadarOnline.com Assistant Managing Editor
Casey Anthony won't be doing any formal, sit down media interviews until after the civil trial that she is embroiled in is resolved, which will be in early 2013, RadarOnline.com is exclusively reporting.
As previously reported, Anthony sort of broke her silence last week when she spoke to CNN's Piers Morgan. The infamous Tot Mom spoke to Morgan on the telephone for ten minutes, and the British native subsequently shared her comments with his viewers. "If anything, there's nothing in this world l've ever been more proud of and there's no one I loved more than my daughter," Morgan recounted Casey saying, going on to say she called Caylee her "greatest accomplishment." Casey also told Morgan thats she's "ashamed in many ways" of her former behavior, but at 26 -- and having "gone through hell" -- she's matured.
Article continues below advertisement
As RadarOnline.com previously reported, Zenaida Gonzalez is suing Anthony for defamation, after she claimed a woman with a similar name kidnapped Caylee. The civil trial is scheduled to begin in January 2013 and Anthony will be required to testify.
"Casey is very eager to tell her story and her version of events, but her lawyers have told her that will have to wait until after the civil trial is resolved," a source close to the situation tells RadarOnline.com. "Casey's team knows that Zanaida's lawyers are going to grill her on her comments to Piers Morgan and they will prepare her for that. Casey is growing impatient and wants to start living her life again, which she will be one step closer to when her probation is terminated in the next several months. Casey feels that Zenaida is a thorn in her side and preventing her from moving forward."