Exclusive
Casey Anthony To Be Questioned On Hidden Income, How She Has Been Supporting Herself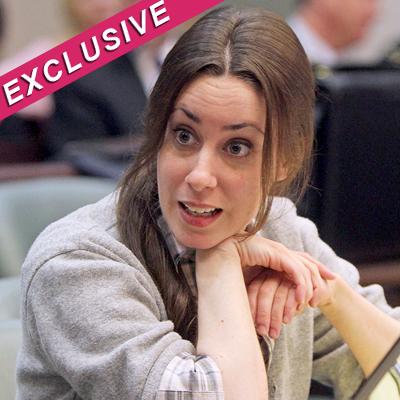 Article continues below advertisement
"Casey was asked by Zenaida's lawyers if she has a book deal, and if she has been paid an advance, if she has a television, movie, or media deal or if she has a benefactor supporting her," a source close to the case tells RadarOnline.com. "She will be forced to answer who has given her money and how she has been able to live for the past year without having a job . This will be important for the jury to hear because Zanaida is seeking unspecified damages."
As RadarOnline.com previously reported, in her last probation report Anthony claimed she is unemployed and has no income whatsoever.
According to reports, Anthony is "annoyed" that she has to testify at the upcoming tria,l but Zenaida's lawyer minces no words, saying Anthony has only herself to blame.
"Too bad! Yes, we heard that Ms. Anthony was annoyed that she was going to have to testify at the trial," John Dill, Gonzalez's attorney previously told RadarOnline.com. "This was all brought on by Ms. Anthony herself, she is the one that started down this road and it's time that she be held to answer for her actions. Zenaida's life has been absolutely upended by Ms. Anthony's actions, so, no, I don't feel bad that she is upset. Again, she brought this all on herself."
Article continues below advertisement
The infamous "Tot Mom" wants to leave Florida as soon as legally possible and is eyeing a move to the central American paradise of Costa Rica. Anthony has been in hiding in Florida since she was acquitted, but has recently been making forays back out in to the public, virtually unrecognizable due to the amount of weight she has gained. Anthony is currently on probation for one year after pleading guilty to writing bad checks and is required to live in Florida. Once Casey's probation ends later this summer, she plans on ditching the sunshine state for Costa Rica.
Jose Baez Claims Casey Anthony Will Not Profit Off His Tell-All Book