Ashton Kutcher Is Dead Ringer For Steve Jobs In New Film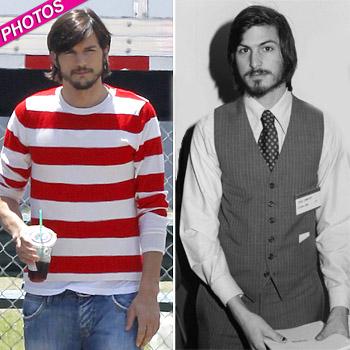 Ashton Kutcher is an eerie lookalike to Steve Jobs as he continues working on the new film, Jobs: Get Inspired.
And the project's producer, Mark Hulmes, is opening up on why he wanted the Two and a Half Men star in the title role.
"Since our film covers the early years of Apple, when Jobs was in his 20s, we needed an actor who could carry not only the youthfulness of Jobs at the time but also the psychological complexity," Mark Hulme said.
Article continues below advertisement