How To Get A Six-Pack! The Science Behind Washboard Abs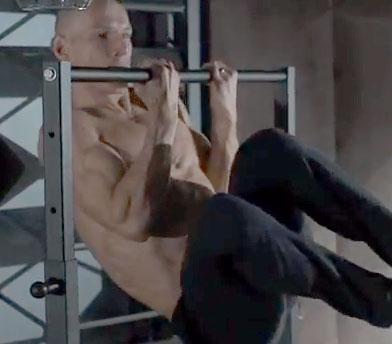 By Leah Ornstein - RadarOnline.com Features Editor
Want to get your abs looking enviable in time for bikini and swim trunk season?
Equinox's Gregg Cook, one of NYC's most hailed trainers and fitness instructors, demonstrates the best and most effective way to tighten your core without doing countless crunches and monotonous tummy-toning moves in a brand-new video – and RadarOnline.com has the details.
In the video posted on the Equinox Q Blog, the awesomely abbed instructor demonstrates the 6 movement principles to target the muscles from all angles and ranges of motion:
Article continues below advertisement
Stability: Star plank
Mobility: Roll back, jump up
Flexion: V-up on pull-up bar
Extension: Quadraped leg and arm lift
Lateral Flexion: Headstand with legs side to side
Rotation: Pull-up with Kung Fu Kick
Read more about the science of the six-pack by clicking here.