Nicole Richie On Her 'Scary-Skinny' Recovery: 'I've Taken Huge Leaps'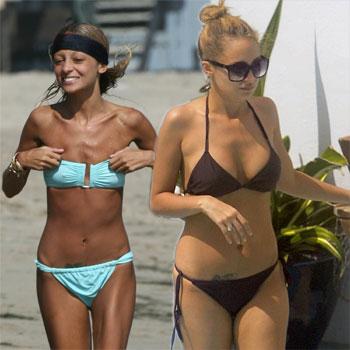 Nicole Richie struggled with an eating disorder in her younger years, but the Fashion Star judge has finally learned to embrace her body!
In a new interview with Glamour magazine, the 30-year-old opens up about her body image issues and reveals how she has changed her outlook since her 'scary skinny' scandal.
When asked about her highly publicized weight loss, her healthy transformation and how she feels about her body now, the mother-of-two revealed that it is her natural tendency to be critical of her body, but that she has learned to override it.
Article continues below advertisement
"I feel great about my body," she responded. "You know, aesthetically I can be picky, but I choose not to. I've taken huge leaps. I'm proud of that."
So, how does Nicole, who wakes up at 5:30 a.m. every day to get in some alone time, keep her body looking healthy as well as totally hot?
"I work out and I get lots of sleep, so I feel great," she said. "And that is most important."
To read more about Nicole Richie, pick up the June 2012 issue of Glamour.