Scary Skinny? 10 'Skin And Bones' Stars In Bikinis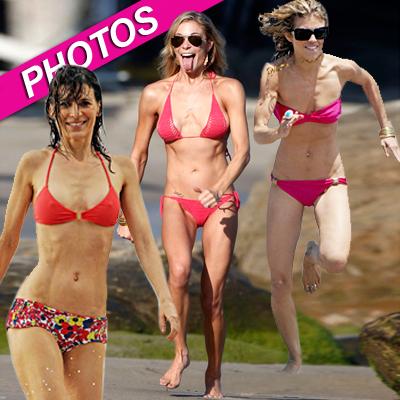 Too skinny is not sexy!
Hollywood's hottest stars are famous for dieting and exercising their way too hot bodies, but sometimes they take their skinny obsession too far -- resulting in a scary skinny look that is anything but sexy! RadarOnline.com has photos of 10 stars who have showed off their bones in bikinis.
Nicole Richie struggled with her weight in her younger years, until she started to drop pounds post Simple Life. But Paris Hilton's former sidekick took her weight loss fixation too far, culminating in a scary skin and bones bikini body that was captured on camera as she jogged on the beaches of Malibu.
Article continues below advertisement
Candice Swanepoel and Rosie Huntington-Whiteley are two of the sexiest supermodels in the world, but both blonde beauties had a skinny scare when they were photographed looking more bony than bombshell in their bikinis.
Country cutie LeAnn Rimes rapidly transformed her figure when she met Eddie Cibrian, sharing her new body with her Twitter fans via stripped down snaps, but people were a bit worried by her fat-free bikini body.