How To Lose 5 Pounds In 3 Days! Kelly Bensimon's 'Supermodel Diet'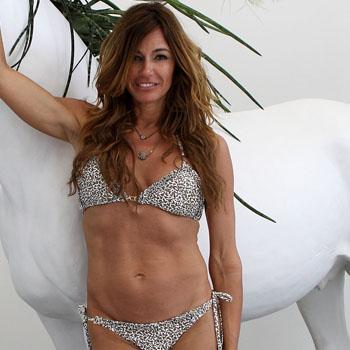 How does one of the hottest Real Housewives of all times keep her bikini body looking so bangin'?
Former model Kelly Bensimon reveals all of her diet secrets in her brand new book, I Can Make You Hot! The Supermodel Diet, including how to lose 5 pounds in 3 days without cutting carbs – and RadarOnline.com has the details.
In the book, the reality star and bona fide bikini babe maintains that swearing off sugar, oil, alcohol, salt, caffeine and nuts, paired with healthy eating choices is the key to dropping weight fast.
Article continues below advertisement
As part of the KKB Supermodel Diet, Kelly advises the consumption of three big and nutritious meals a day, sticking to whole grains like brown rice, lean meats like chicken and fish, as well as fresh veggies.
"It's all about nurturing yourself and not starving yourself," she explained to Fox News about her diet plan.
She also suggests smaller sized portions, chewing food eight times instead of three or four, and using mint gum as a diet suppresser.
From Hunk To Chunk! Edward Furlong Packs On The Pounds