Workout Secrets Of The Stars! How Kendra Wilkinson Got Her Rock-Hard Body Back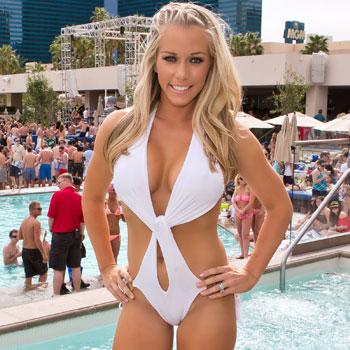 She may have been a Girl Next Door, but Kendra Wilkinson's body is far from average!
The smokin' hot reality star recently stripped down at a Las Vegas pool party and revealed her better-than-ever rock hard bod – but she had to break a sweat to achieve it. Shape magazine has details about how the hot mama got her post-preggers bod in tip-top shape after giving birth to her first child with Hank Baskett, as well an exclusive workout that she created just for the fabulous fitness magazine.
Article continues below advertisement
All you need to get Kendra's full-body workout is an exercise mat, jump rope, medicine ball, swiss ball and a bench – and the circuit training routine, which includes jump roping, sit-ups and triceps dips can be done in the comfort of your own home.
To get all the details about Kendra's exclusive workout for Shape, click here.
To see a demonstration of Kendra's exclusive workout for Shape, click here.