Sofia Vergara's Son Reveals Her Diet Secrets: 'She Eats Like A Pig'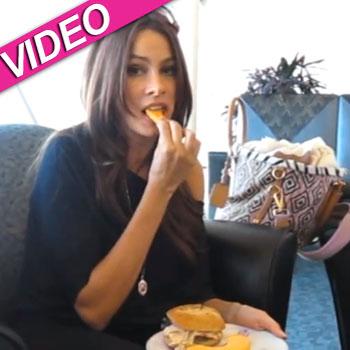 Article continues below advertisement
"She eats like a pig, she never stops eating. She's a glutton and she eats a lot," he says.
Manolo explains why he's made the video mocking his gorgeous parent.
"My mother has always been very thin and people ask me what does she do? Whenever someone asks me about her workout routine I laugh in their faces!" He says.
Check out the video to watch the brunette bombshell wolf down every delicious delicacy in sight!