Sofia Vergara And Modern Family Cast Enjoy Day At Disneyland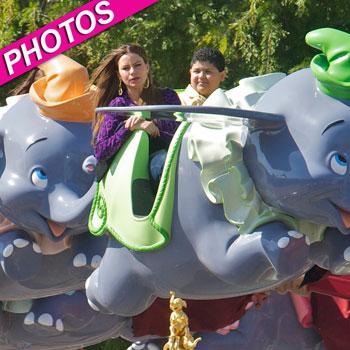 Sofia Vergara unleashed the kid in her at Disneyland Friday.
The actress who turns 40 this year, jumped on the Dumbo ride with co-star Rico Rodriguez at the Anaheim, Calif. theme park and looked like she was having a ball.
The Modern Family cast has been filming scenes for their award-winning sitcom over the past few days as well as enjoying the happiest place on earth.
The Columbian beauty, who plays Gloria on the show, was seen having some hysterical moments at the park including screaming as she shot down a water ride with her stilettos in her hands.
Article continues below advertisement