Robert F. Kennedy Had Fling With Spurned Wife Of Sister's Lover, Claims New Report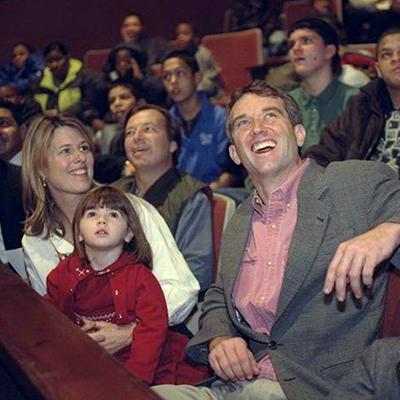 Robert F. Kennedy Jr. apparently liked to keep his extra-marital affairs close to home.
The 58-year-old reportedly had a fling with Ann Colley who was married to Bruce Colley – the man that had an affair with Robert's sister Kerry Kennedy in 2003. That relationship was the nail in the coffin for Kerry's marriage to Andrew Cuomo and the Colleys also split.
The New York Post claims Mary Kennedy, who committed suicide last week, had told friends that she was convinced Robert had an affair with the high society fundraiser.
Article continues below advertisement
"An affair with the wife of his sister's paramour is particularly tacky – even for a Kennedy!" a source sniped to the Post.
Robert was initially the peacemaker in Andrew and Kerry's marriage breakdown but allegedly ended up "consoling" Colley.
Ann Colley has denied that she had any romantic relations with Kennedy.
"The accusation that I had a romantic relationship with Bobby Kennedy is false," she said. "We are professional colleagues and dear friends."
But Mary was apparently so convinced of the affair before her death that she tried to get Ann "thrown off the board" of her husband's Riverkeeper environmental group where Ann was a member.
Mary's body was found dead at the family estate in Westchester County last week after she hanged herself. She left behind four children; Conor, Finny, Kyra and Aidan.
As RadarOnline.com previously reported, Mary was "terrified that Robert was going to take the kids from her" amid concern that she had drug and alcohol problems.