Olivia Munn Reveals Horrific Abusive Upbringing By 'Devil' Stepfather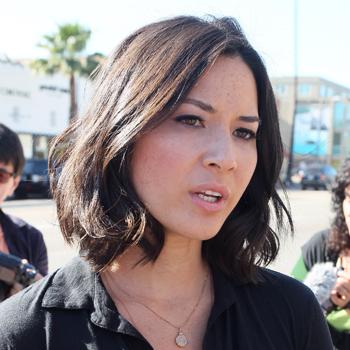 Things may be going well for Olivia Munn these days, but her childhood wasn't exactly smooth sailing!
In the May/June 2012 issue of Ocean Drive magazine, the Magic Mike star reveals horrific details about the volatile environment of her childhood home, including the abuse she suffered from her stepfather, whom she refers to only as 'The Devil' – and RadarOnline.com has the details.
Explaining that the Air Force military officer that her mother married after she split with Munn's biological father was abusive, dictatorial, and demeaning, the star on-the-rise offers examples of the verbal abuse that she suffered.
Article continues below advertisement
"He would always say, 'You're not smart enough, pretty enough, you have no talent,'" Munn explains, "and it would knock me down, but it wouldn't keep me down."
Munn, who at the time was living in Japan with her family, learned how to channel her anger and offer a respite to her siblings.
"When my stepfather would be screaming his head off in the living room, I would hustle everybody into my room and launch into imitations of teachers or do scenes from movies," she recalls about how the horrible abuse led her to discover her talents. "And that would take their minds off of the hell that was happening down the hall."