From Funny To Foxy! Olivia Munn Gets Sexy For Men's Mag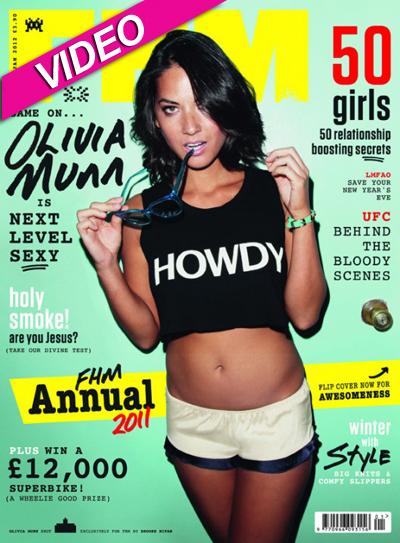 Gorgeous Olivia Munn sexes it up in the new issue of FHM, which includes a series of scorching photos and the beauty's unfiltered views on doing the nasty, and RadarOnline.com has behind the scenes video of her scorching hot shoot.
"When it comes to sex, I think anyone's an idiot to say they're an expert on it," Munn, 31, told the magazine. "I mean, I have sex, but it's individual for each person.
Article continues below advertisement
"You know, like, guys always have that one f***ing move, some stupid s**t ... like putting his thumb in your mouth. And it's just like, 'What are you doing? Who told you this was hot?'"
Munn's exotic exquisiteness is the bi-product of a diverse background: her mother is Chinese, while her father is German-Irish.
Fun fact: Munn has made FHM's 100 Sexiest Women of the year list three years running -- 2008, 2009 2010 -- and we're guessing she's a shoo-in for a fourth.