Olivia Munn Dishes On Her Diet & How She Chooses Her BFFs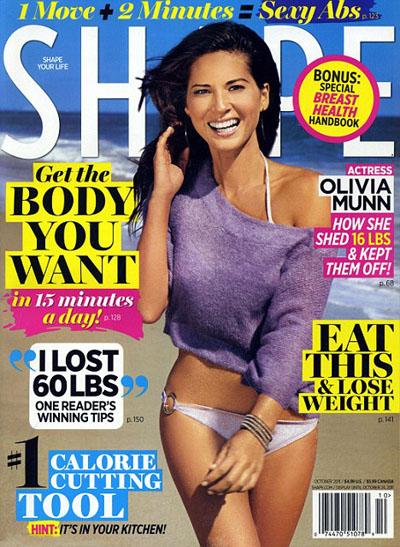 Article continues below advertisement
Munn hasn't always had a perfect 10 bikini body! The actress admits that couple of years ago, she lost 16 pounds in two months and explains how she lost the weight - by creating a diet called "If I can't see it, I don't eat it" avoiding all foods that contained products that she was unsure of. Sticking to wholesome foods such as fruits, veggies, salads, grilled meat and drinking lots of water, she slimmed down in no time.
The actress reveals that most of her close friends are women - for a reason!
"I don't trust a girl who says she has a hard time being friends with other women," she reveals. "She's the person who will steal your boyfriend."
What does Munn like to do with her BFFs to make light of her ex-boyfriends that she "loves to hate"? Find out by going to Shape.com.
Olivia Munn Gets Candid In Shape Magazine Interview - Read It Here