Exclusive
Kris Humphries & Kim Kardashian's Divorce Depositions To Take Place In June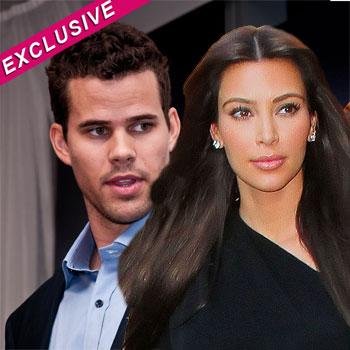 By Jen Heger - RadarOnline.com Assistant Managing Editor
Kim Kardashian and Kris Humphries are going to be deposed in their divorce proceedings at the beginning of June, RadarOnline.com is exclusively reporting.
As previously reported, Humphries' divorce lawyers want to depose Kardashian on camera, which the reality TV star is vehemently opposed to.
"Kris is anticipating that Kim will be deposed first, this is something that his lawyer is insisting upon. Kim's deposition will take place at her lawyer, Laura Wasser's office, in early June and they are still wrangling over whether or not it will be videotaped," a source close to the former couple tells RadarOnline.com. "Kris' depo will take place shortly thereafter and both should have their formal sit down interviews for their divorce proceedings by the end of June."
Article continues below advertisement
Team Humphries plan on grilling Kardashian about several subjects, including what happened to the $325k white Ferrari the then-couple was given as a wedding gift by a wealthy Malaysian businessman.
"Kris wants a divorce trial so that the truth can finally come out. Amongst other matters, he wants to know about the Ferrari that the couple got from a very wealthy Malaysian businessman that attended the wedding," a source previously told RadarOnline.com. "Kris was at Kim's house when the car was delivered -- it was given to both of them, but Kim has kept sole ownership and has used it extensively. She will be asked about it, under oath, on the stand at the trial."