Kim Kardashian Flies To See Kris Humphries!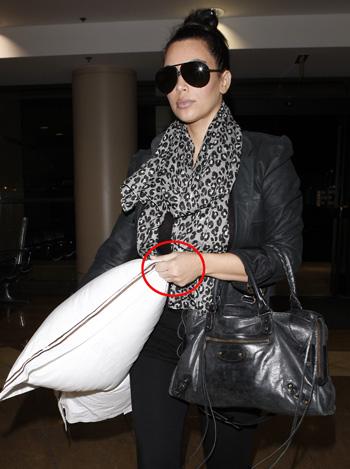 Is somebody having divorce remorse? Kim Kardashian boarded a plane to Minnesota last night, arriving at 5:30 am Sunday, RadarOnline.com has confirmed.
Kim took a red eye commercial flight -- OMG!! -- out of LAX, and the normally camera-friendly reality star looked somber and distressed as she prepared to board the flight.
As RadarOnline.com has reported, Kim's estranged husband of 72 days, retreated back to his home in Minnesota after Kardashian's shock divorce filing last Monday.
Article continues below advertisement