Exclusive
Father Of Autistic Boy Abused By Teachers Wins Victory With School Investigation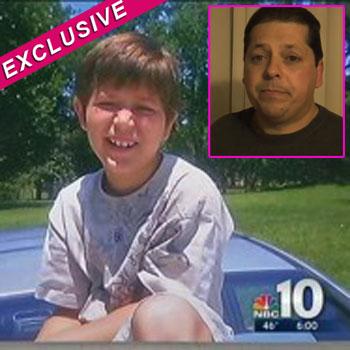 Article continues below advertisement
As RadarOnline.com previously reported, Chaifetz suspected his son, Akian Chaifetz, was being picked on at the Horace Mann Elementary School so he sent him to class one day last February with a voice recorder hidden in his pocket.
The resulting six-and-a-half hour tape revealed the teacher and her aide teasing the boy, chastising him, having an inappropriate discussion within his earshot, and calling him a "b*****d."
After the school board announced that both teacher Kelly Altenburg and her aide, Jodi Sgouros, no longer worked in the district, Chaifetz responded by revealing the information that Kelly was now working as a teacher at Cherry High School West and told the world about it on YouTube.
According to an announcement on the Cherry Hills Public School's website, Altenburg has been removed from her new post. "While our investigation continues, all individuals working in the classroom on the date in question have been either placed on leave to minimize disruption to our schools, or no longer work for the District," revealed the statement, adding. "New Jersey law provides protection to tenured employees against immediate dismissal."
Article continues below advertisement
"I have been dealing with this pain for three months," the delighted dad told RadarOnline.com about the statement. "When I thought there would be a real investigation a weight was lifted off my mind.
"This gives me the opportunity to move forward and shift gears to campaign for change in the legislation. I don't want the next parent to have to turn to YouTube to get justice."
While he is happy with the current positive developments, the single father isn't resting on his laurels and if the school board fails to take affirmative action he will revisit his mission.
"If I feel they do a bad job, I have more audio I can release," Chaifetz warned. "But the investigation is more important to me than releasing it at this time.
"I am going to give them time. I feel I have a victory with the investigation. I have no control over the outcome but the fact that there will be an outcome is important to me," he said.
Akian no longer attends the school and Chaifetz said his son is "doing much better now he's away from there."