London Home Where Amy Winehouse Died Up For Sale: Take A Peek Inside!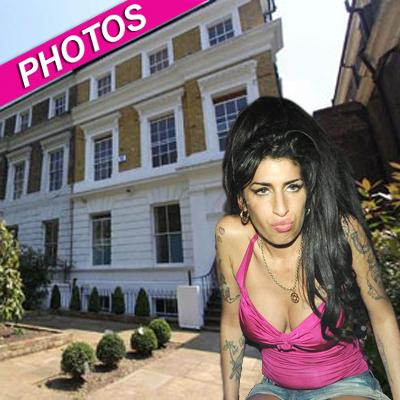 With the one-year anniversary of her death less than two months away, Amy Winehouse's father is finally ready to say goodbye and has put the London townhouse where she passed away on the market for $4,159,859.
The 3-bedroom 2,500 square feet house in the trendy Camden area of Britain's capitol city became famous on July 23, 2011 when the body of the Rehab singer was discovered there, and is now listed on Housenetwork.co.uk , where there is no mention of its tragic recent history.
Article continues below advertisement
The real estate website describes the property as a "three reception room semi detached period villa with well-proportioned private front and rear gardens, directly overlooking Camden Square and its communal gardens.
"Having only changed hands once in over 40 years it has undergone major structural and cosmetic refurbishment retaining many original features with modern upgrades including, new electrical and heating systems, integrated sound system, CCTV and magnetically secured front gate and an impressive Master Suite with vaulted ceiling."