Whitney Houston's Dramatic 9-1-1 Call, 'She Wasn't Breathing'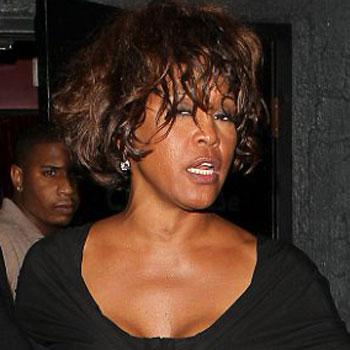 Article continues below advertisement
The guard says he doesn't know the details of the room where Whitney is, and in fact doesn't know her identity yet either.
"I'm not sure if she fell or if she was in the bathroom with the water," the guard says.
As RadarOnline.com previously reported, Whitney was found face down in the bathtub and drugs were discovered in the room.
The operator asks the security guard if she is conscious or breathing and the guard responds: "Apparently she wasn't breathing and she's 46."
When the operator asks for clarification about her breathing the guard says the woman who made the call was "irate" but confirms that Houston was still not breathing. He says hotel security is going to go into the room.
Whitney, who was actually 48, was pronounced dead at the scene and her official autopsy revealed that toxicology tests "showed cocaine, benzoylecgonice, cocaethylene, marijuana, Xanax, Flexiril, and Benadryl...Death was due to drowning due to effects of atherosclerotic heart disease and cocaine use. No foul play is suspected. The mode of death is accident."