Exclusive
Whitney Houston Family Terrified About Bobbi Kristina 'Spiraling Out Of Control'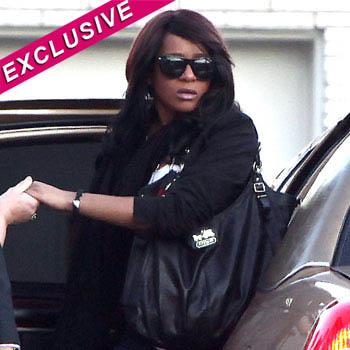 Article continues below advertisement
"She's self medicating to deal with her heartbreak and it's only making things worse. She's on a self destructive track and will end up just like her mother if she doesn't find help."
Living in Atlanta with her fiancé Nick Gordon, Bobbi Kristina is ignoring her family's pleas to get help.
"She desperately needs rehab and therapy but she doesn't want to hear that," the source says. "Her Aunt Pat and grandmother Cissy have tried to talk to her - even staging a family intervention but nothing has worked."
They fear that the young woman will grow apart from them and are desperate to find a way to reach her.
"Krissy continues to distance herself away from her family and into the arms of Nick. Everyone feels that Nick is a destructive influence in Krissy's life and want her to stay away from him," the source claims.
Despite a family attempt to spend time together, Bobbi Kristina has pulled away from everyone.
Article continues below advertisement