Exclusive
Tallulah Willis Dating Tyler The Creator's Hipster Pal, Lucas Vercetti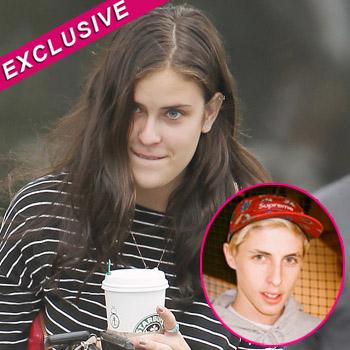 Bruce Willis and Demi Moore's youngest daughter is in a relationship with a hipster who runs with rapper Tyler The Creator, RadarOnline.com has exclusively learned.
Tallulah Belle, 18, is dating Lucas Vercetti — known as "The White Kid in Odd Future," a hip-hop collective led by Tyler.
Lucas friended Tallulah on Facebook in February under her secret "Lu Willy" account and by March 14 his relationship status was changed to "in a relationship."
Article continues below advertisement
RadarOnline.com can confirm the pair has been photographed kissing each other and Tallulah's Facebook profile picture is a shot of the two of them together.
Lucas was dubbed the "white guy" in Odd Future after his face was features on their album cover and he's often the center of the group's hijinks — including a video of him being forced to suck on a man's toe after losing a bet.
No word yet if Bruce and Demi approve!