From Hot To Not! 10 Stars Who Haven't Aged Gracefully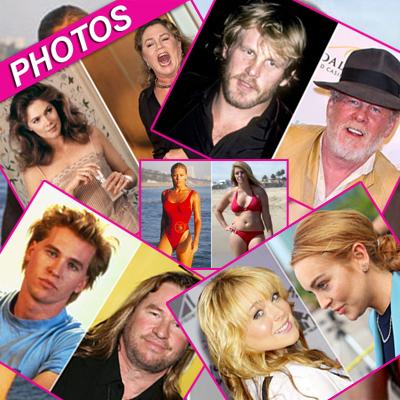 Just because they were hot and sexy in their younger years, doesn't mean that Hollywood stars age with grace!
From the biggest hunks of the 1980s and 1990s to the sexiest sex symbols, these Hollywood stars apparently don't have time on their side, transforming from hot to not over the years. RadarOnline.com has photos of 10 celebrities who haven't aged gracefully.
From hot to homeless? Nick Nolte was one of the biggest names in the 'biz in the 80s and 90s and even started off his career as a model, but it is virtually impossible to figure that out by looking at him now. These days, he is still scoring award nominations, but looks like he lives on the streets.
Article continues below advertisement
Lindsay Lohan also got her Hollywood start as an adorable child actress, winning over fans in The Parent Trap and Mean Girls, but the sweet-faced star transformed quickly before the public eye. In a brief period of time, Lindsay not only aged rapidly, but her face also appears to be have been cosmetically altered, and now she looks much older than her 25 years.
From hunk to chunk? Val Kilmer was a Hollywood heartthrob in the 80s and 90s winning over the ladies in Top Gun, but the 'Iceman' is no longer steaming up the screen. After putting on several pounds and letting his looks go, he is barely recognizable.
Kathleen Turner was considered one of the most beautiful women of her day, steaming up the screen of Body Heat with her smoldering looks and covetable curves, but by 2011 the actress looked drastically different.
Which other stars haven't aged gracefully? Find out by clicking here.