Shocking Transformations! 20 Celebs Who Haven't Aged Well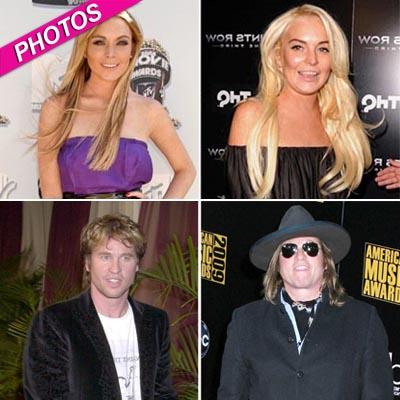 Time is not on these celebrities sides!
All the money in the world can't save Hollywood stars from getting older, and while some manage to age gracefully, others haven't been quite so fortunate.
From too much plastic surgery to outrageous weight gain, RadarOnline.com has photos of the 20 most shocking celebrity aging transformations.
It's hard to believe that both Lindsay Lohan and Heidi Montag are only 25 years old! While The Hills star seemingly aged over a decade overnight when she underwent several plastic surgery procedures in late 2009, LiLo's partying ways seem to have caught up to her in the form of her fuller face and yellowed teeth.
Article continues below advertisement
Mickey Rourke was once one of Hollywood's hottest hunks, steaming up the screen in sexy flicks such as Body Heat and Nine 1/2 Weeks, but when the genetically blessed star decided to take up boxing, he busted up his face and had to turn to a plastic surgeon to try and repair the damage. Mickey's career has recovered since the incident, but the Oscar nominated actor definitely doesn't have the sex appeal of his former self.
Sinead O'Connor and Axl Rose were two of the most sizzling acts on the stage in the late 1980's and the early 1990's, but recently shocked their fans by debuting new and drastically different looks. Both the chart-toppers have packed on the pounds, and after several rumored nip-and-tucks, Rose's face is hardly recognizable.
And while Rolling Stones rocker Keith Richards has shied away from plastic surgery and let nature take its course, the guitarist definitely wears his hard-partying on his face!
From bigscreen babes like Goldie Hawn and Kelly LeBrock to iconic sex symbols Brigitte Bardot and Janice Dickinson, see the 20 most shocking celebrity age transformations by clicking here.